Breezy Point MN 56442 3 Buildable Lots For Sale. These lots are for sale by owner there is a total of 2.7 acres. For more information please contact: Travis@kgmcontracting.com These lots can be seen in the map below. They are located next to Deacon's Golf coarse.
These Lots Have Access To power And Are Off Paved County Road 11 In Breezy Point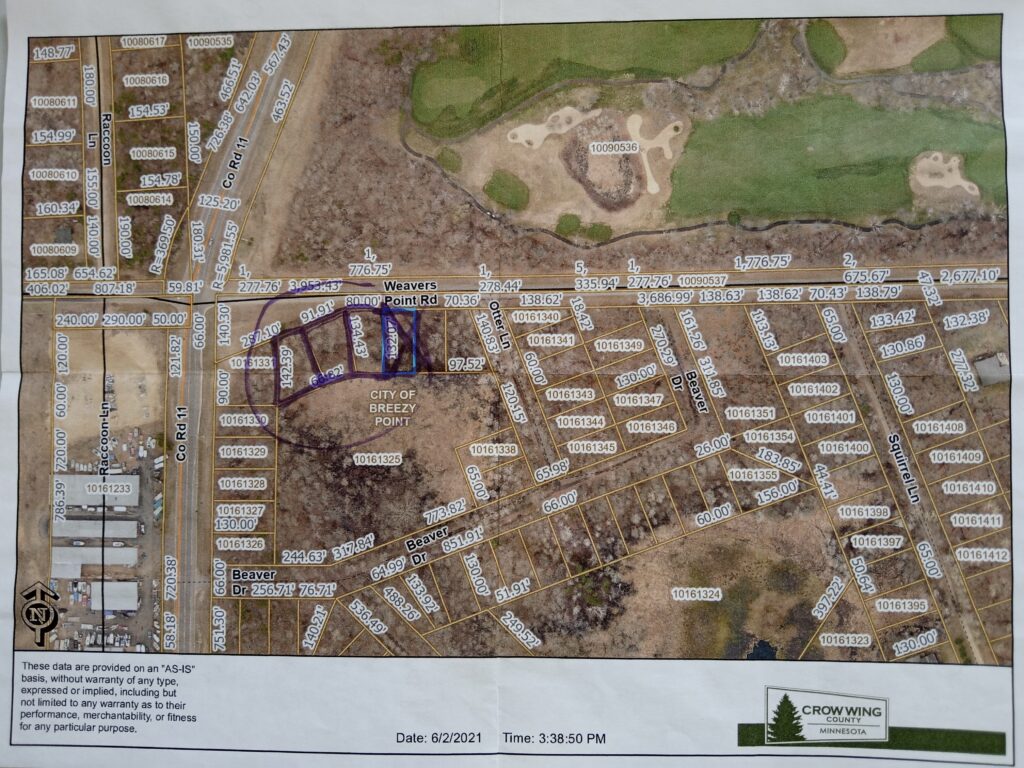 Proximity To Neighbors
These lots sit approximately 1 quarter mile north of city hall. The city owns all land south from these lots to city hall.
In order to build in this development you must boarder a black top road, or improve existing road structure to code.
Therefore these are the last buildable lots with out massive expense to improve roads.
The closet neighbor to the east is approx. 500 yards.
Across blacktop road to the north sits deacon's golf coarse no future plans for development.
These lots have city utility's access
City water and sewer run under black top road.
Breezy Point MN 56442 is A beautiful place to build with tons of activity's to enjoy
Golf
Camping
Hiking
Fishing
Pine river rock dam
For more Information on these 3 Buildable Lots Contact Us